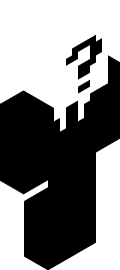 Top Donator
Your name and skin can be here!
Recent Payments
Mystrixie
SymulatedRain
LadyLucs-removed
LadyLucs-removed
Morrisonboy7
Help & Support
For support, you can open a support ticket via our Discord. We will try to get back to you within 48-hours.
Simia Survival
Welcome
Welcome to the Simia Survival webstore! Here you can purchase items that give you in-game benefits. All items you can purchase here do not provide any in-game advantages over other players. All purchases go directly toward development and hosting fees.  All purchases come with a donator role on our discord server. Please make a support ticket to claim it. If you have any issues, please open a ticket on our discord server discord.gg/7QfTSE8bS8. 
Thank you for supporting Simia!
---
Refund Policy
Any purchases made at this store are under a strict no-refund policy. In an event of attempts to bypass our refund policy via filling a dispute with PayPal and/or your credit card company, your access to the network and possibly anything related will be revoked. Ranks are non-transferable. Being a donor does not grant you immunity from disciplinary actions on the server. We are not required to provide a refund to banned accounts.
Disclaimer
Please note that we are in no way affiliated with or supported by Mojang AB or Microsoft. Any contributions or purchases made on this store go directly toward the development and upkeep of Simia Survival. For further information, support and/or purchase history, you can open a support ticket on our discord.